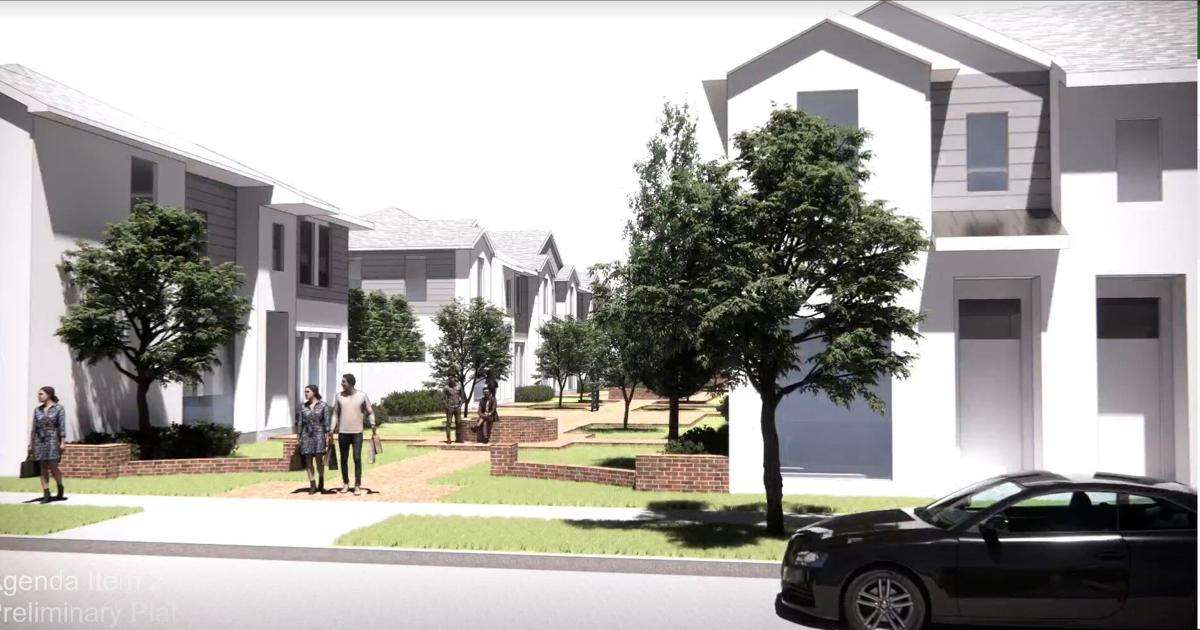 Residents of Sugar Mill Pond object to proposed townhouses: "Do we want to be a town full of apartments?" | News
Youngsville City Council was delayed nearly an hour this month as residents of Sugar Mill Pond spoke out against proposed townhouses in the popular mixed-use development.
At a public hearing, residents raised concerns about increased traffic, the risk of flooding and whether the units would be well maintained.
"When I built, I had no idea it would look like a glorified apartment complex," Kim Turnley, who lives on Gaunt Lane opposite the property in question, said at the May 12 hearing. "So I'm considering selling my house, which is a sad situation for all of us. We've put our hearts and souls into it. It's our home."
After hearing the concerns, the city council voted unanimously to approve the preliminary flat for 80 townhouses. The subject property is located in the center of the village of Sugar Mill Pond which has long been zoned for high density development.
Teddy Beaullieu, Development Manager of Sugar Mill Pond, responded to questions and complaints during the public hearing.
"The worries really — for me, anyway — come from whether or not a rental property is going to become a problem for you and whether it's going to devalue your home," Beaullieu said. "We have rentals now (in Sugar Mill Pond), and I know a lot of people have rented houses before. I've rented houses before. I don't consider myself garbage."
Like other residential properties in the development, the townhouses would be governed by a homeowners association, Beaullieu said.
He said the units range from about 650 to 1,523 square feet and will sell for more than $200 a square foot. Investors could buy units and rent them out, he said.
"We want them affordable," Beaullieu said. "We want this single teacher to be able to come in and live in this community. Why can't they enjoy the same amenities as you guys too?"
Donovan Gary, who lives on Gaunt Lane opposite the proposed townhouses, raised concerns about the potential for flooding, overcrowding of schools with children and the possibility of townhouses becoming rental units.
"I'm afraid to say it brings an undesirable element to our town. There's a reason we live in Youngsville," Gary said.
"I know apartment living is kind of the way the younger generation is going – or the way society is going in general – but do we want to be a city full of apartments?"
Beaullieu reminded attendees of a similar meeting that took place years earlier where residents of Sugar Mill Pond spoke out against proposed tiny houses in the most densely zoned part of the development.
Residents at the time were worried about falling property values, he said, but property values ​​have only gone up since then.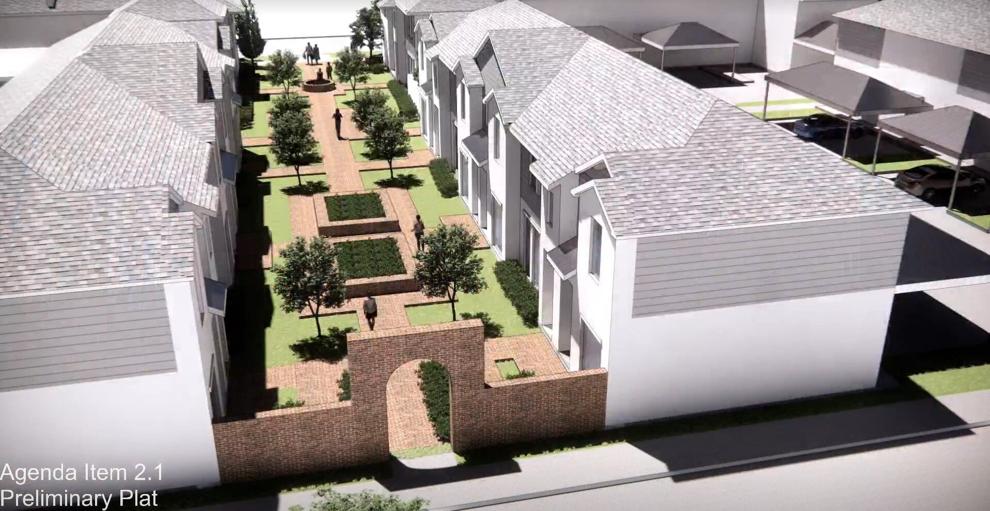 "You have 1,065 square foot homes," Beaullieu said. "The same conversations we're having right now were when the houses were being built, and people couldn't believe we were going to have a 1,065 square foot house with two bedrooms and two bathrooms."
Those who live near the proposed townhouses have been notified by mail of the project and the public hearing. Information was also posted on a Facebook group for members of the Sugar Mill Pond Homeowners Association.
Yet one person asked why not every resident of the development was personally invited to the hearing.
"The whole neighborhood could have come if they had chosen to," Youngsville Mayor Ken Ritter said. "This is a public meeting. You don't need an invitation to come to a public meeting."
Shelly Maturin, also a resident of Gaunt Lane, said a traffic impact study, an environmental impact study and a flood mitigation study should be carried out before council votes on the matter .
"The rendering is beautiful, obviously," he said. "But rendering and what we're actually going to see are two completely different things. I just think we need more information before it's approved."
After hearing concerns for nearly an hour, the board unanimously approved the draft plan at its regular meeting.
Ritter and board member Lindy Bolgiano reiterated during the hearing the high standards Youngsville sets for developers.
"Sugar Mill Pond is Youngsville's most desirable community — 110%, without a doubt," Bolgiano said. "I don't think I could afford the smaller house in Sugar Mill Pond, personally. It's a nice development. I would love to live there."