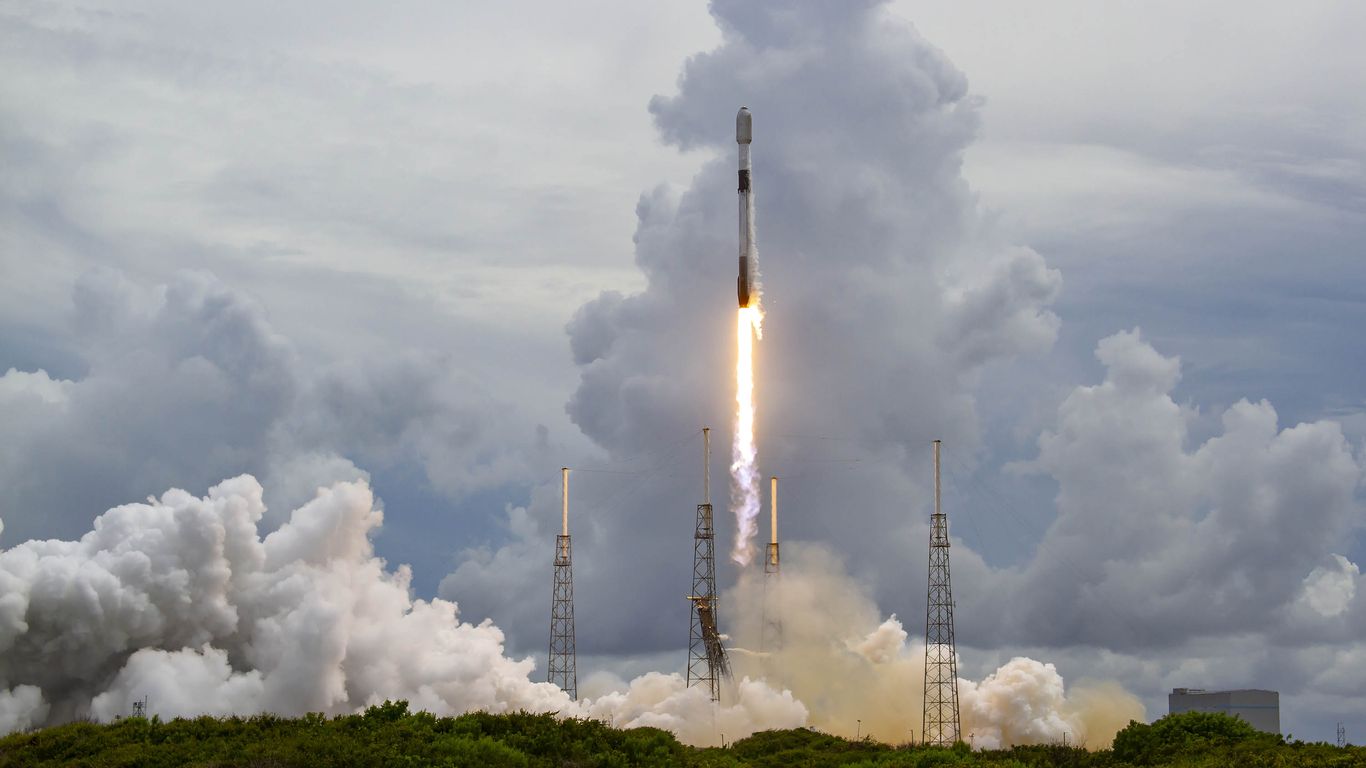 FAA strengthens air traffic control for space launches
With more frequent space launches, the skies are crowded, requiring new technology that the Federal Aviation Administration says will minimize potential conflict.
Why is this important: Every time a satellite – or a billionaire – is launched into space, the FAA must close the airspace to commercial airlines. This forces pilots to change their route and take less efficient paths, often resulting in delays for airline passengers.
And since many rockets are now reusable, pilots must also give in for spacecraft to return to Earth.
What is happening: The FAA deploys a system that allows it to track a launch vehicle or re-entry into space in near real time as it travels through the national airspace system.
The Space Data Integrator (SDI) prototype automatically provides data about a rocket's position, altitude and speed to the command center of the FAA's air traffic control system.
Knowing precisely where a rocket is – including whether it deviates from its intended flight path – allows air traffic controllers to better manage federal airspace.
The system can also display and share "Aircraft Hazardous Areas" that may contain falling debris from a launch or reentry vehicle.
Four commercial space companies – SpaceX, Blue Origin, Firefly, and Alaska Aerospace Corporation – have agreed to share data with the FAA.
Driving the news: The technology was first used on June 30 with the launch of SpaceX Transporter-2 from Cape Canaveral in Florida.
FAA officials say early results are promising, showing they can reduce airspace closures from an average of about four hours to two hours.
What they say : "This is an essential tool as the number of users of our already occupied airspace increases," said FAA Administrator Steve Dickson.
"With this capability, we will be able to reopen airspace safely more quickly and reduce the number of aircraft and other airspace users affected by a launch or re-entry."
The bottom line: The rate of space launches has increased rapidly from once a year in 2011 to about once a month in 2016, and now about once a week.
In 2020, the FAA safely managed 45 space launches and re-entries into the National Airspace System, the largest number in the agency's history. For 2021, that number could exceed 70.