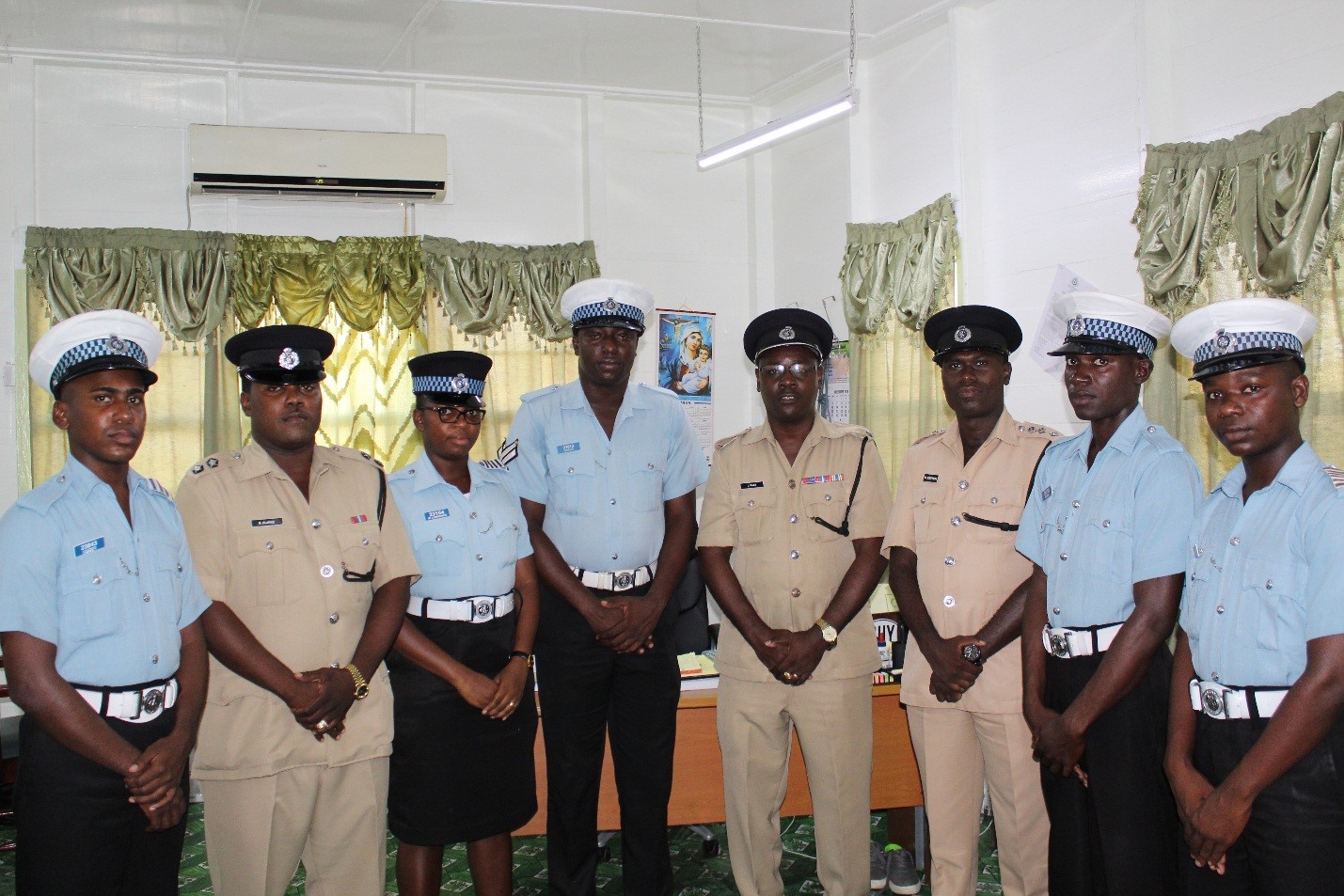 Cops reintroduce traffic education unit
Amid the continued carnage on the roads, the Guyana Police Force's traffic department has reintroduced its road education unit with the aim of "restoring safer and better road practices."
In a statement released today, Guyana Police said the initiative was reinstated on September 13, 2018 and was led by Traffic Chief Superintendent Linden Isles, as well as Deputy Superintendent Dennis Stephen, Inspector Raun Clarke, Corporal Kenny Bishop and several ranks in the department.
The restart of the program aims to target all road users. As a result, visits were made to several schools where students were informed of the safety practices to be observed when using the road.
The statement said the Traffic Education Unit intends to have the ranks conduct "on-air" radio programs on NCN Radio 560 Monday through Saturday at 6.30am, where the public would be allowed to. share his views and become more aware of road safety.