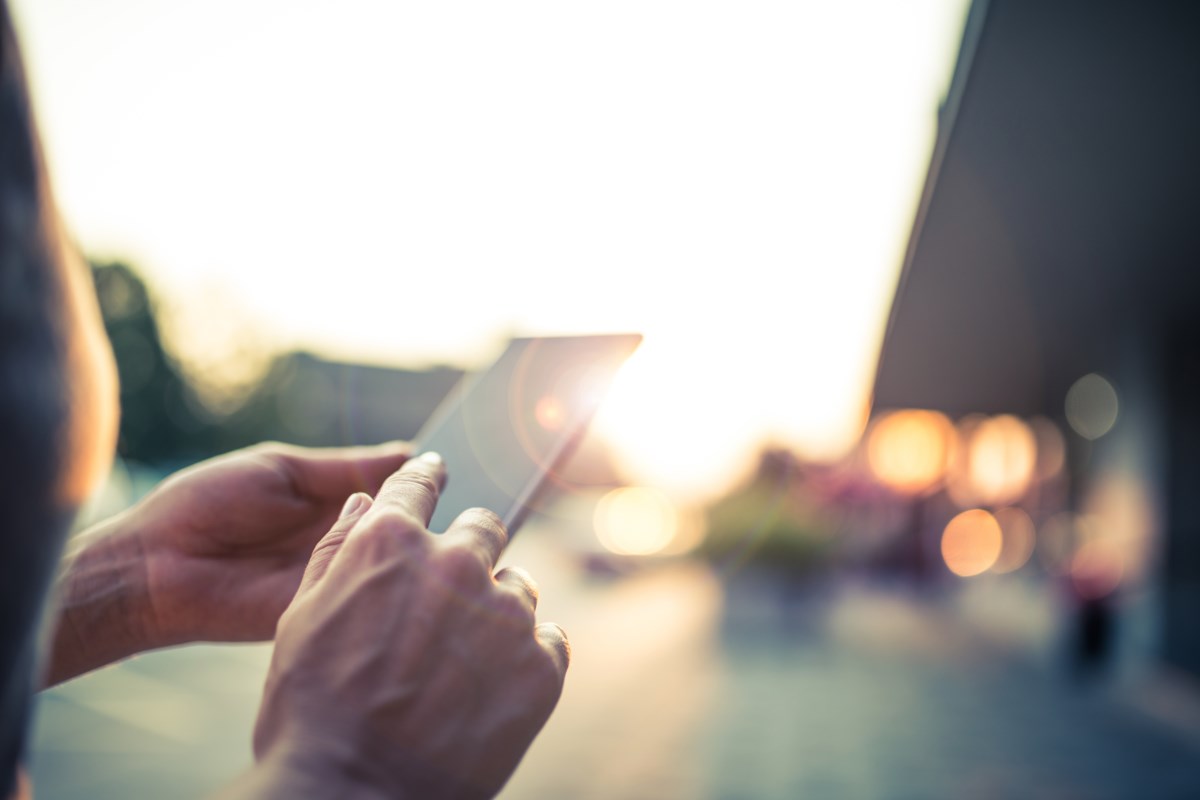 After sextortion reports, agency says online safety education is key
Following a warning issued by Kamloops police after several reports of sextortion, a community educator says it's important for parents and young people to understand internet safety and how to spot red flags when they interact with other people online.
Last month, the Kamloops RCMP said officers received six reports of people who have been blackmailed after sharing intimate images online. Some of these cases involved teenagers.
Camila Jimenez, program manager for PLEA Community Services, said the agency works with schools and parent advisory groups across the province, hosting age-appropriate workshops on online safety.
Jimenez said it's important for parents to take an active role when it comes to facilitating conversations about online safety and understanding what apps or games their child is using.
"Ideally, you want to have these conversations early — before handing over their first device — about what security will look like on that device," Jimenez said.
"You would never give the keys to a car to a young person without taking them to driving lessons. They must know the rules. … But what happens with parents is that they pass on the technology, which can be used as a weapon in a sense, without giving them an education or the tools to be able to protect themselves.
Jimenez said that just like adults, young people are spending more time online having interactions and making connections, especially due to the pandemic.
She said that while online spaces, apps and games are fun, they are also spaces where connections are made between people who haven't met in person, which can make it easier to build a relationship. by the exploiters.
"Kids need to know, what are the red flags? What are you going to do if someone asks you to switch from one app to another – so from Minecraft online game to Instagram," Jimenez said.
"It's a tactic that exploiters use to get more information about this child's life, you're automatically going to get it on another platform," Jimenez said.
Jimenez said she's also noticed a growing trend of peer exploitation.
"What a lot of people wouldn't know – for example, what a lot of parents might not recognize – is that a lot of the exploitation that happens in terms of sharing images or videos sex is done by peers. So the young people themselves," Jimenez said.
She said young people often don't realize that sharing a sexual image or video of a peer is a form of exploitation.
"It's really important to remember that anyone under the age of 18 can't consent to this, and it's actually an image of child abuse," Jimenez said.
Jimenez said it's very important for parents to be known to their children as a safe place to raise concerns.
Jimenez said young people who attend PLEA workshops will often say they wouldn't tell their parents about the red flags they encounter because they fear having their technology taken away or because they think their parents wouldn't understand.
"It's about normalizing those conversations, putting them on the table. And really start at an early age," she said.
She said it is also important to discuss the issue early on in schools.
She said PLEA Community Services workshops for younger grades will discuss healthy and unhealthy relationships and consent. For older students, workshop facilitators will discuss exploitation, where people are targeted and how young people can protect themselves.
"It's an interactive workshop, it's meant to be done in role-playing in really specific scenarios of real life events that actually happened. The goal is really to give kids the awareness and the language, the skills to be able to recognize yourself and protect yourself if that happens," Jimenez said.
She said the issue of sexual exploitation affects every community in the province, which is why it's important to ensure conversations about online safety continue.
"We need to start the dialogue now, if we haven't already, to help prevent this from happening again in the future," Jimenez said.
The Kamloops RCMP also encourages parents to discuss online behavior and speak openly about online activities. In a statement, police said anyone having an uncomfortable interaction online should trust their instincts and end the conversation immediately.
According to police, if anyone believes they are being sexually exploited online, they should immediately stop communicating with the abuser and should not accept any threats.